SKU: 01/002
"Joselito" Gran Reserva Iberico de Bellota Ham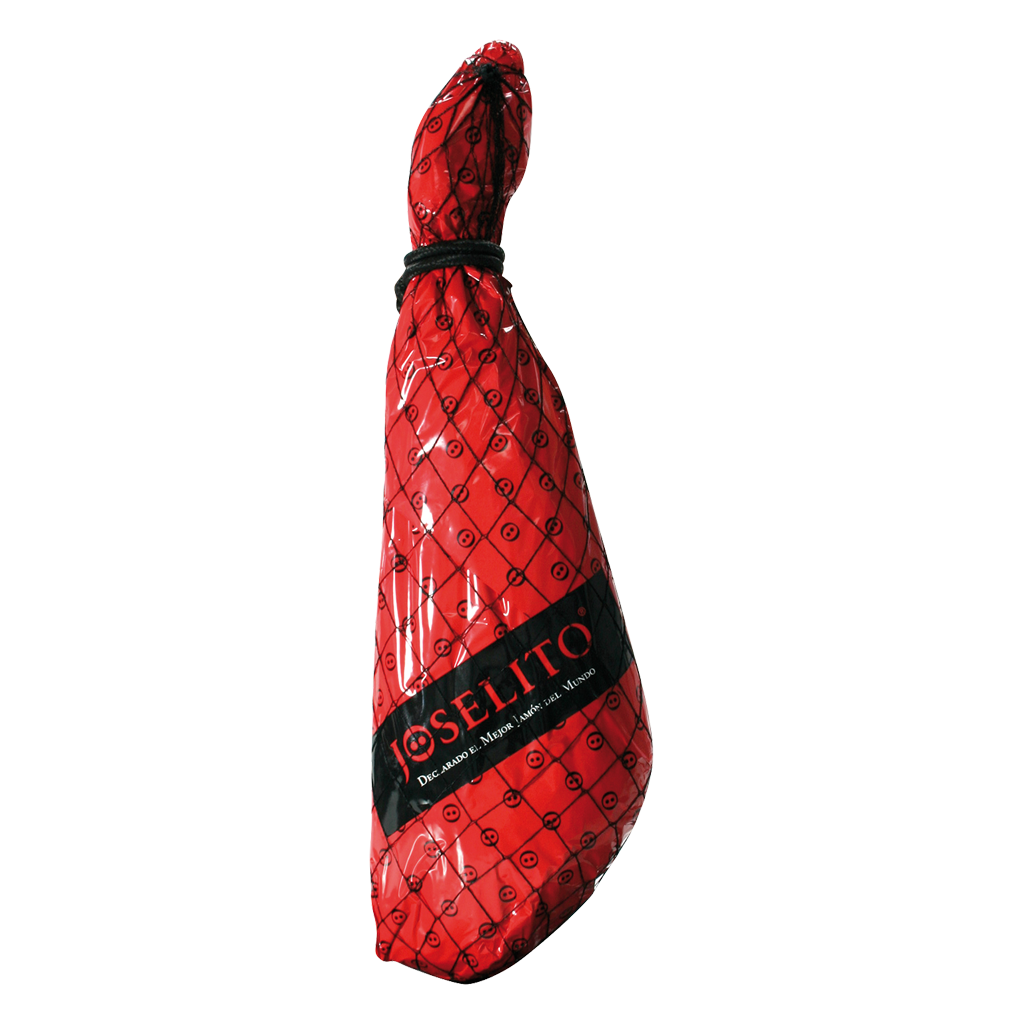 Salesprice with discount:
Discount:
(IVA Incluido)
ORIGIN: Guijuelo "SALAMANCA"
TRADEMARK: "Joselito"
QUALITY: Iberico de Bellota

WEIGHT: 7,8 kg. Aprox.
DESCRIPTION:
The secret of Joselito ham begins with the raw material. The cabin Joselito Iberico pigs live in freedom, hundreds of thousands of hectares of Extremadura, with access to their natural diet of acorns. Ham Curing is done in optimal conditions, drying to 1,000 meters above sea level. In Joselito, salting and curing is done in the traditional way, by opening windows in natural drying room for regulating temperature. Joselito Gran Reserva hams, being parts with more fat, infiltrated and abroad, need little salt to cure but a long maturation process. The tune is performed slowly in underground cellars with constant temperature and humidity throughout the year. As in the best wines, prolonged healing in the natural cellar enables the development of complex and wonderful aromas. This process takes place under the watchful care of the fifth generation of experts Joselito ham, a traditional company in which José Gómez monitors the product and his brother Juan Luis manages animals and pasture.
The result: a ham bright red, with numerous marbled fat infiltrations glossy ivory. Its taste is aromatic, very complex, slightly sweet in the attack, surprising the oiliness of the fat that melts on the palate so sublime.
There are yet no reviews for this product.