SKU: 30/009
Pure Sheep Milk Cheese "Idiazabal" D.O.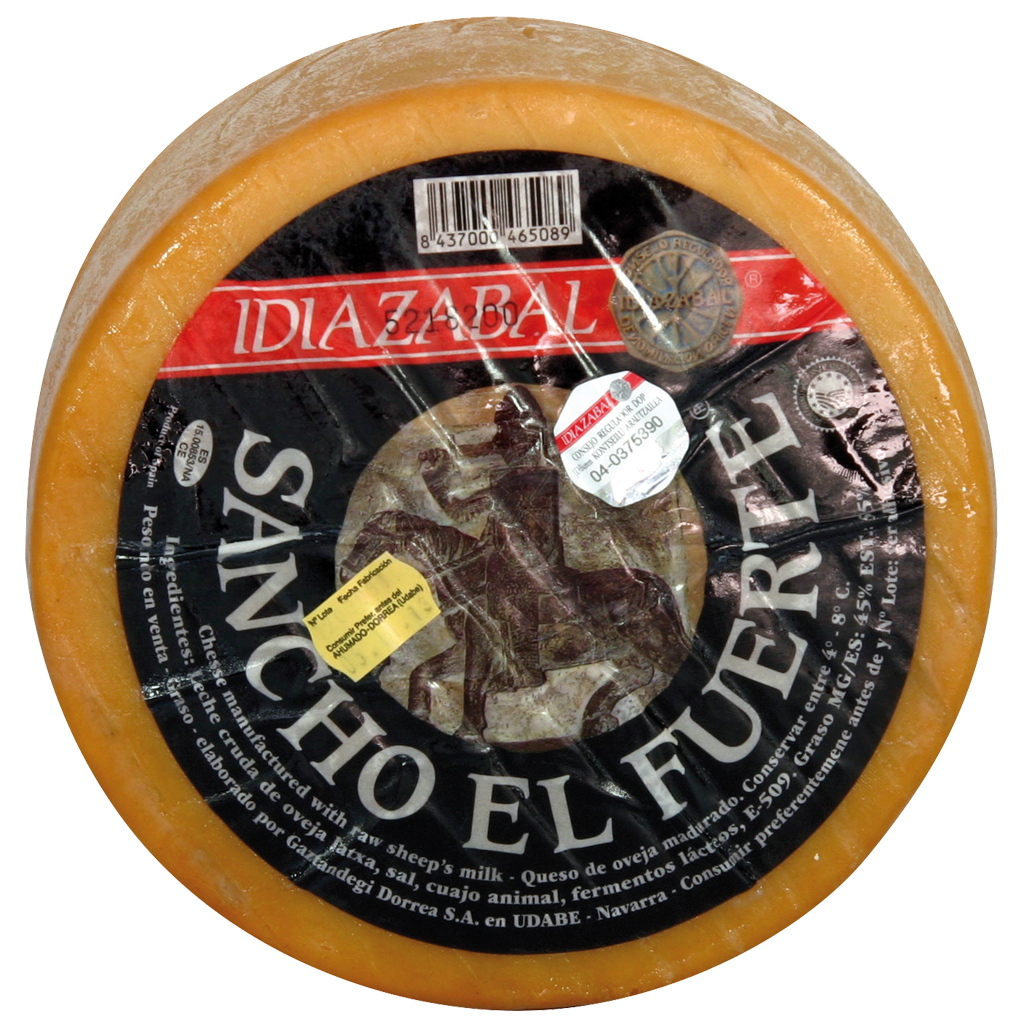 Salesprice with discount:
Discount:
(IVA Incluido)
ORIGIN: NAVARRA.
TRADEMARK: SANCHO FUERTE

TYPE OF CHEESE: 100% sheep milk
WEIGHT: 3,400kg. Aproximate
DESCRIPTION: The Idiazabal cheese is one that corresponds to elaborate in the Basque Country and Navarre (excluding municipalities members Roncal Valley) entirely from milk of ewes of the Latxa and carranzana races. Is a fatty cheese maturation with a minimum of sixty days between 1 and 3 kg per unit, and pressing the uncooked. It has been declared European gastronomic heritage.

Idiazabal cheese flavor is intense, "fills the mouth" balanced, fair and consistent with a distinctly "a matured sheep's milk" and some spice to natural rennet provided it has matured enough. It has a spicy tone and must have no bitterness. Its salinity is high. After tasting, leaves a lingering aftertaste of his característico.Idiazabal cheese flavor should be intense, penetrating and clean smell. There must be no foreign odors. It is a fairly compact firm cheese with a not very pronounced elasticity, where you can find granulosidades to chew, without becoming lumpy. The more mature you have, will have less moisture, and therefore less elastic and more brittle and hard texture.
Given its high content of calcium, Idiazabal cheese is a suitable food to prevent osteoporosis. Due to its low carbohydrate content and increase the secretion of saliva prevents tooth decay by preventing the growth of some microorganisms that cause.
There are yet no reviews for this product.