SKU: 01/004
Sánchez Romero Carvajal Iberico bellota ham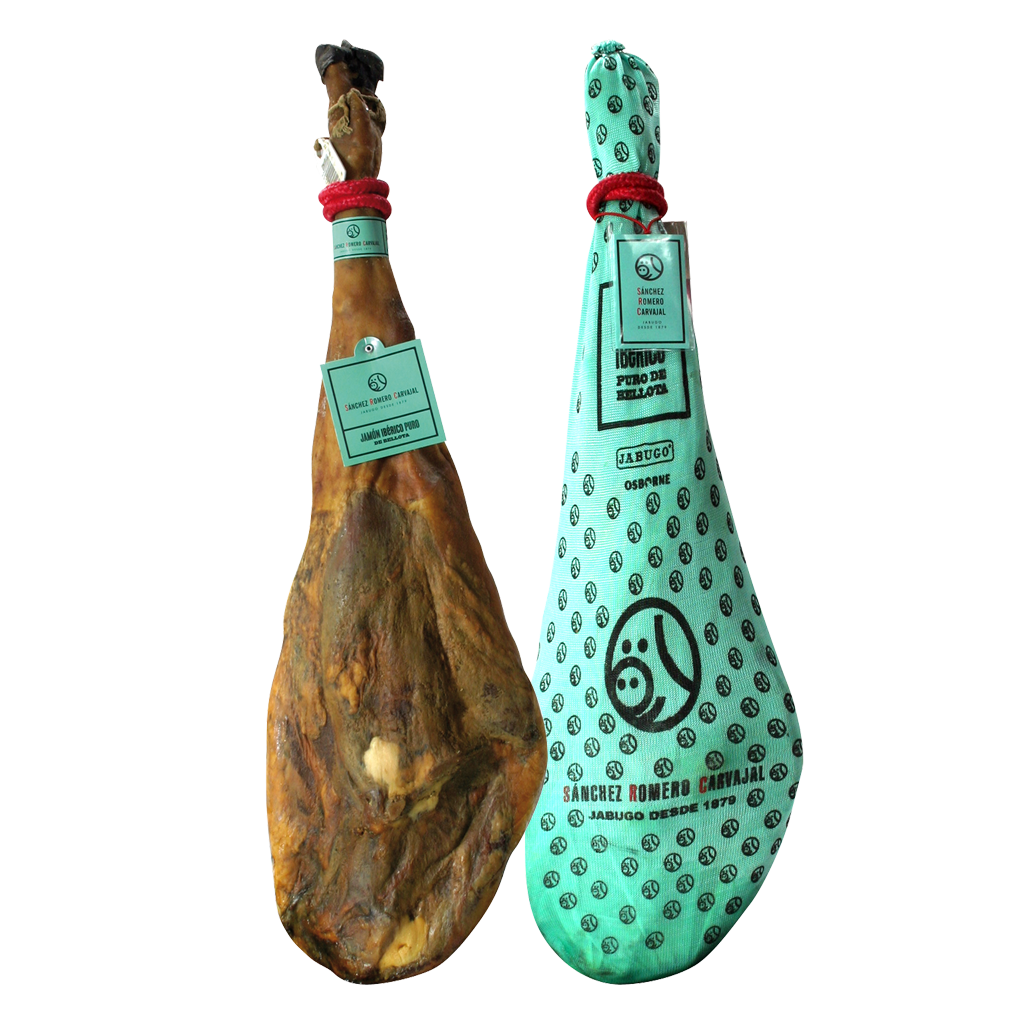 Salesprice with discount:
Discount:
(IVA Incluido)
ORIGIN: Jabugo
TRADEMARK: "Sanchez Romero Carvajal"
QUALITY: Acorn Iberian
WEIGHT: 7,5 kg. Aproximate
DESCRIPTION: The pure iberico de bellota Sánchez Romero Carvajal hams are recognized worldwide as synonymous with the highest quality. Three unique characteristics make pure ham SRC in an extraordinary product: the genétca selection, feeding on acorns in freedom, and craftsmanship in Jabugo. The terrain and weather conditions of Jabugo make the process of craftsmanship and natural healing (2 to 3 years) is unique. The tradition is preserved to ensure unparalleled quality of SRC.

There are yet no reviews for this product.